Meeting with Representatives of the Anti-corruption Agency and civil society representatives in Almaty
On September 24, 2020, representatives of Legal Policy Research Center (LPRC) and the Chamber of legal consultants "Kazakhstan Bar Association" took part in a meeting with Alik Shpekbayev, the Chairman of the Agency of the Republic of Kazakhstan on anti-corruption, organized by the Agency with representatives of the civil sector in Almaty.
The meeting was attended by — Zhumageldy Elyubaev, Chairman of the Chamber of legal consultants "Kazakhstan Bar Association", Aigerim Koishibayeva, Deputy Chairman of the Chamber of legal consultants "Kazakhstan Bar Association" and Ayazhan Oiratova program coordinator of PF "Legal Policy Research Center".
During the meeting, the head of the Agency presented the latest changes in legislation aimed at combating corruption, including: the resignation of political civil servants for corruption of subordinates, the responsibility of top managers for weak preventive work, and a differentiated system of incentives for citizens to report corruption. He also said that the following issues are currently being considered by the houses of Parliament: the creation of anti-corruption compliance services in the quasi-public sector, the expansion of subjects of corruption crimes, a complete ban on receiving gifts, etc. (restrictions on the joint work of close relatives, administrative responsibility of quasi-public sector managers). Moreover, the ban on having accounts and storing valuables in foreign banks for civil servants, members of Parliament and judges and the implementation of international anti-corruption standards are being discussed.
There was also a discussion about tougher responsibility for corruption. It includes the exclusion of the use of parole, the possibility of serving a sentence in colonies-settlements only after a certain part of the sentence has expired, and the abolition of large fines for particularly serious corruption crimes.
Zhumageldy Elyubaev presented the project "Implementation of a systematic, structured and effective policy for improving business integrity and developing corporate governance in Kazakhstan in accordance with the standards of the OECD", implemented by the Chamber of legal consultants "Kazakhstan Bar Association" in cooperation with Legal Policy Research Center as a part of the global Siemens Integrity Initiative. The project was supported by the Chairman of the Agency. Within the framework of the project, it is planned to work closely with the Agency to develop a new concept of the draft law on combating corruption in the business sector, as well as to prepare alternative reports within the framework of the Istanbul action plan against corruption of the OECD.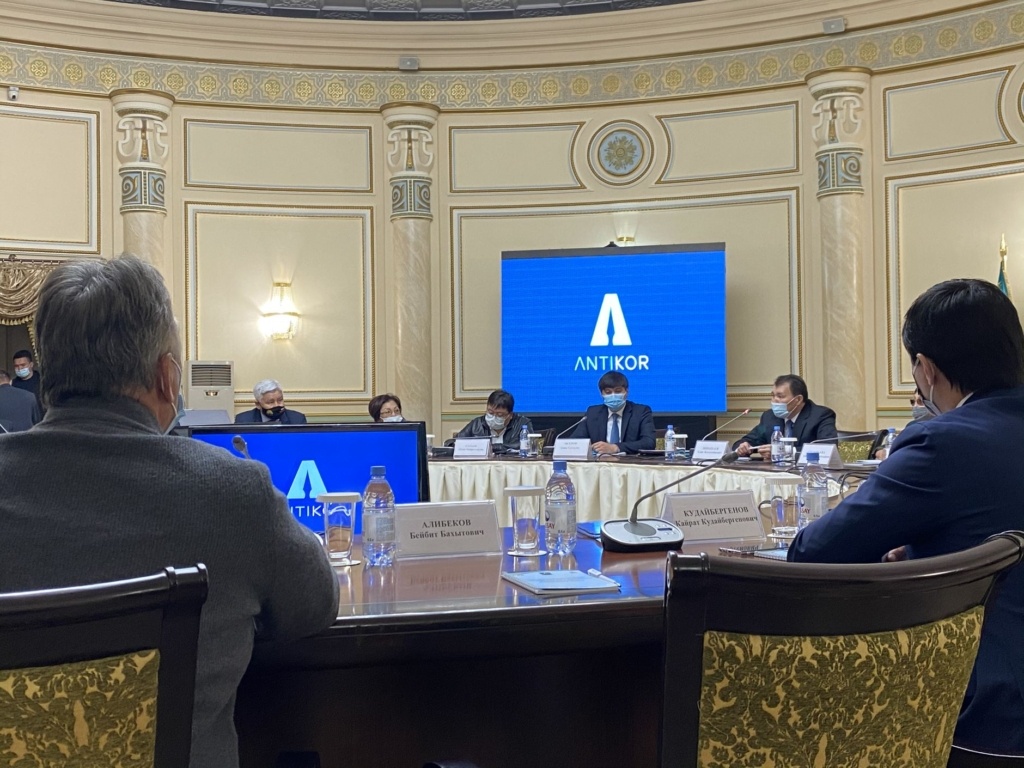 Latest articles